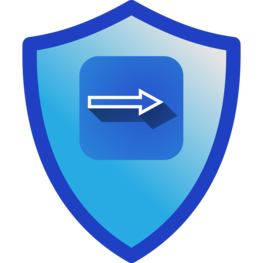 Privacy Policy
Fasteroute collects information when you use the mobile application and website.
Fasteroute cannot personally identify you from the information that is sent and stored on our servers. A unique identifier is created the first time you use a Fasteroute mobile application and all subsequent use is logged against this identifier, however Fasteroute has no method of identifying you from this.
This information collected includes:
the stations and trains that live travel information (departures, arrivals, calling points etc.) that are shown,
IP addresses,
your mobile phone operating system and hardware model,
your computer operating system,
your browser type,
your approximate location and
information from surveys which you may be asked to complete.
This allows Fasteroute to:
provide live and local specific travel information,
improve the Fasteroute mobile applications and user experience and
undertake research on user's travel preferences.
All information is transmitted between your mobile phone and Fasteroute servers over industry standard secure connections (SSL/TLS). Fasteroute stores your information on secure servers within the EU. Fasteroute takes all appropriate steps to maintain security of our servers and ensure that the information held is safe and secure.
Your information is not shared with third parties, unless Fasteroute has a legal obligation to provide this information. Fasteroute may show links to other websites or services. This privacy policy does not cover these other websites and services.
By using Fasteroute you agree to the terms in this privacy policy. Fasteroute may change this privacy policy from time to time. Questions and comments regarding this privacy policy can be sent through our contact form.